We pay for ALL up-front expenses.
We don't get paid unless you do.
Calls, consultations, & questions are
always welcomed by our attorneys.
We will handle the stress of dealing with
insurance companies for you.
Selected as a member of the
Multi-million Dollar Advocates Forum.
Fresno Personal Injury Attorney
Nobody should have to suffer injury, whether mental, physical, or emotional, due to the actions of another person. You are entitled to freedom from injury caused by another person's carelessness.
California laws protect all individuals and prohibit others from causing them harm. When harm has resulted in you or your loved one, the law protects your right to hold the responsible party to account and recover compensation from them. A Fresno personal injury attorney can guide you through the legal process and maximize your ability to recover damages.
How a Fresno Personal Injury Attorney Can Help
If you have been injured, a Fresno personal injury lawyer can provide invaluable help to get you the compensation and justice you deserve. Here are some of the steps they will take:
Your injury attorney will investigate your case by collecting and reviewing evidence such as witness statements, medical records, and surveillance footage. This important work can be time consuming, but it is key for building a strong legal case on your behalf to help win fair compensation for your injuries.
They can negotiate settlements with insurance companies or other parties responsible for causing injury in lieu of going to trial—this often offers more favorable outcomes than taking a dispute to court.
If negotiations fail, they may advise initiating litigation – filing an official lawsuit against those liable. They will help you present your personal injury case and argue as to why the defendant is liable and why you deserve compensation.
Recovering Compensation in a Fresno Personal Injury Lawsuit
Fresno personal injury law allows a person to secure compensation for various types of wrongs. The legal term for the compensation you would be entitled to is damages. Damages are usually monetary and would be awarded when you are able to show that the other party was negligent. There are also other types of damages called punitive damages. One thing that could reduce the number of damages you're entitled to is the principle of shared or partial blame.
California, including Fresno, operates under a system of comparative fault. This means that if you were found 10% at fault and the other party was found 90% at fault, you would only receive 90% of the awarded compensation or settlement.
Our Fresno personal injury lawyers at Roberts & Spiegel Injury Law understand the pain and stress of suffering a personal injury. We know that these events, apart from causing you pain, will strain you financially. This is why we are prepared to fight aggressively on your behalf to recover full compensation for your personal injury claim. We have years of experience and skill that we will put to work on your behalf to help you right your finances and get your life back on track.
They are awarded in a very small number of personal injury cases and are usually unconnected to the actual but are awarded to punish the other party for certain types of egregious behavior. You could be entitled to compensation for but not restricted to the following:
Pain and suffering caused by injuries
Medical bills for treatment of injuries suffered
Disability or disfigurement caused by the injury
Psychological or emotional trauma
Repair or replacement of damaged property
Lost wages due to the injury
If you were a victim of the negligence or recklessness of others, contact us today at Roberts & Spiegel Injury Lawyers for swift and firm representation.
Who Can Be Liable for a Fresno Personal Injury?
Determining the parties responsible for your personal injury is a crucial step toward receiving compensation for your damages. Some of the most common parties that can be responsible include the following:
Drivers
One common cause of personal injuries is car accidents. Drivers hold a duty to operate their vehicles in a safe manner, following traffic laws and staying attentive to their surroundings. Negligence on the part of a driver can result in severe car accidents and injuries to other motorists, pedestrians, or cyclists. Various factors can lead to driver liability, such as:
Distracted driving (texting or using a mobile phone)
Driving under the influence of alcohol or drugs
Aggressive driving or road rage
Failing to yield or obey traffic signals.
Homeowners
Homeowners have a responsibility to maintain a safe environment for visitors, whether it's a social guest, delivery person, or contractor. Injuries resulting from falling objects, slip-and-fall accidents, or animal attacks can lead to homeowner liability. A homeowner could be held accountable for damages caused by:
Uneven, cracked, or slippery surfaces
Poor maintenance of stairs, railings, or decks
Unsecured pets or dangerous animals
Negligent supervision of guests or contractors.
Government
When an injury occurs on public property, the government could be held responsible. For example, local, state, or federal authorities may be liable for damages resulting from accidents involving poorly maintained roadways, defective traffic signals, or inadequate signage. Other examples of potential government liability include:
Injuries sustained in public buildings or spaces
Inadequate maintenance or inspection of public transportation services
Accidents caused by government-owned vehicles
Actions or failures to act by government employees.
Product Manufacturers
Manufacturers and sellers of defective products can also be held liable for personal injuries. Product liability law requires these parties to take responsibility for defective products that cause harm, even if they were not negligent in producing or selling the product. Common examples of defective products that can lead to personal injury include dangerous drugs, medical devices, children's products, and automotive defects.
Filing a Fresno Personal Injury Lawsuit
There are specified periods of time in which a Fresno personal injury lawsuit can be filed. Under the statute of limitations in California, you have two years to file a personal injury lawsuit and three years to file for property damage. The time starts reading from the date the incident happens.
Statute of limitation laws tries to create a finite end to legal conflict so that a solution can be arrived at during that window of time and everyone can move on with their lives. Your lawyer has the know-how in regards to whether or not it is necessary to file a personal injury lawsuit against the at-fault party to obtain the proper compensation. When the opposing party refuses to offer a settlement that is fair then a lawsuit will begin. The team of Fresno personal injury attorneys at Roberts & Spiegel Injury Law can initiate the proper communication at this time to help you with your claim.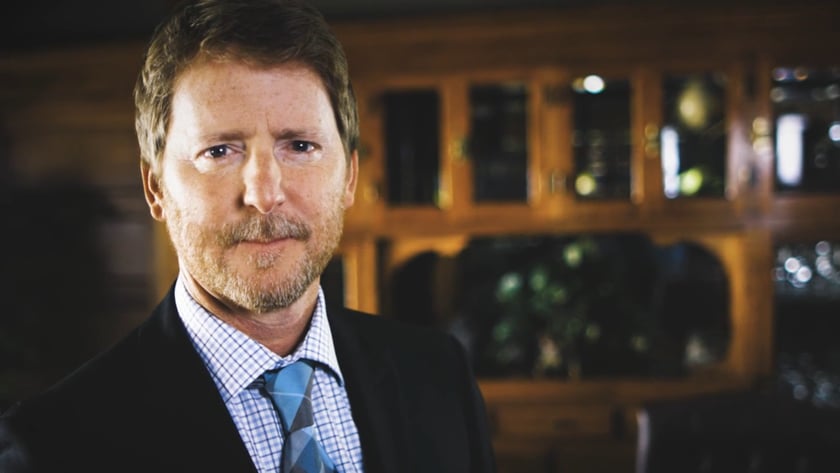 $

0
NEGLIGENCE VERDICT AWARDED
$

0
INJURED PEDESTRIAN AWARD
$

0
COMMERCIAL TRUCK COLLISION
$

0
PREMISES LIABILITY CASE
$

0
AUTO MANUFACTURER NEGLIGENCE
$

0
NEGLIGENCE VERDICT AWARDED
$

0
PREMISES LIABILITY CASE
$

0
INJURED PEDESTRIAN AWARD
$

0
COMMERCIAL TRUCK COLLISION
$

0
AUTO MANUFACTURER NEGLIGENCE
Types of Fresno Personal Injury Cases We Handle
Being involved in an accident can be a traumatic experience that leaves you with long-lasting impacts, both physically and emotionally. Fortunately, there's help available. The following are the types of personal injury cases we most often handle:
Car Accidents
Car accidents are one of the most common personal injury cases handled by our team. These accidents can include rear-end collisions, T-bone impacts, and head-on collisions. The main factors that lead to car accidents are distracted driving, speeding, drunk driving, and sometimes poor weather conditions. 
Pedestrian Accidents
Pedestrian accidents often occur when a motorist fails to notice or respect a pedestrian's right-of-way. Such accidents can lead to catastrophic injuries or fatalities, given that pedestrians are unprotected compared to vehicle occupants. Common causes include distracted driving, poor visibility, and speeding. 
Motorcycle Accidents
Motorcycle accidents can also have tragic consequences, given the lack of protection that motorcyclists have when compared to car drivers. Motorcycle accidents often result from other drivers' negligent actions, such as speeding, and making unsafe lane changes, or the biker's actions, like lane splitting.
Truck Accidents
Accidents involving large commercial trucks can cause catastrophic injuries and fatalities due to the size and weight of these vehicles. Common causes of truck accidents include driver fatigue, improper loading, equipment defects, and insufficient driver training. 
Dog Bites 
Dog bite cases often fall under strict liability, meaning that the dog owner can be held liable for injuries caused by their pet regardless of whether they acted negligently. Compensation for dog bite injuries can include medical treatments, psychological therapy for trauma, loss of wages, and pain and suffering.
Product Liability 
Product liability cases involve injuries caused by defective products. This may include design defects, manufacturing defects, or failure to provide adequate warnings or instructions. Examples of product liability cases include defective car parts, faulty medical devices, contaminated food, and harmful pharmaceuticals. 
Premises Liability 
Premises liability cases occur when individuals are injured on someone else's property due to unsafe conditions. Examples include slip and fall accidents, swimming pool accidents, construction site injuries, and inadequate security. 
Wrongful Death
Wrongful death cases involve claims filed against an entity responsible for an individual's death due to negligence, recklessness, or deliberate harmful actions. 
What To Do If You Experienced a Fresno Personal Injury
Seek Medical Attention:

Immediately after sustaining a personal injury, it is important to seek out professional medical care and treatment in order to diagnose any potential long-term damage or impairments that may have resulted from the incident. 

Collect Evidence:

If you believe the incident was caused by another person's fault or negligence, it is important to collect any evidence related to the situation such as photos of physical damage sustained and financial expenses associated with the accident. 

Get Contact Info:

Obtain contact information for anyone present during the accident. This includes any parties directly involved in the accident as well as witnesses who saw what happened.

Take Note Of Emotional Duress Suffered:

Injuries can leave you with physical pain and they can also take a significant mental toll, which you can collect compensation for in many cases. Make sure you take detailed notes of how the accident is affecting you physically

and

mentally. 

Contact a Lawyer:

It is recommended that you contact an experienced personal injury attorney as soon as possible. A skilled injury attorney can determine who might be liable for your injuries and how much compensation you might be entitled to.
Request Your Free Consultation Now
Fill out the form below and we will respond immediately to help you with your questions.
What You Need to Prove to Have a Fresno Personal Injury Case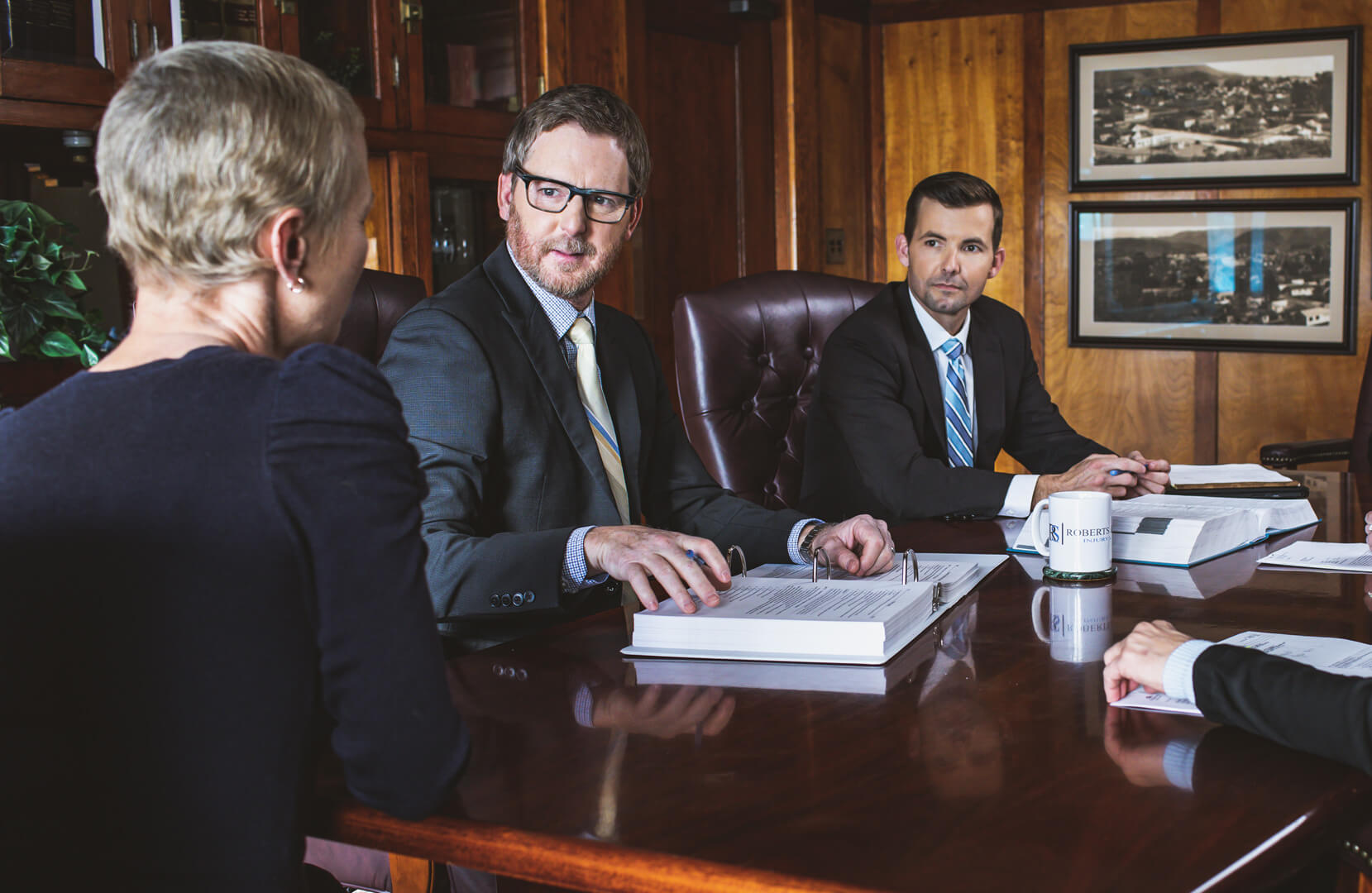 In Fresno, CA, in order to be entitled to compensation, you need to be able to prove that the other party's negligence caused your personal injury. This involves establishing certain elements that must be present in your case. These elements are:
Existence of a duty: A duty of care is a legal obligation to not cause injury. The defendant (other party) must owe the plaintiff (you) a duty before negligence can be established. The two types of duty that can be owed are the duty of care and special duty. Both duties are usually imposed by law and they establish the standard of behavior expected of an individual in relation to others.
Breach of Duty: A breach is a violation of law or the duty imposed on a party. Once it is established that the defendant breached this duty of care or special duty, they are at fault. You can point to something the person did or failed to do which was careless or negligent. For instance, failing to properly restrain their dog that is known to be dangerous will constitute a breach of this duty.
Proximate cause: It also needs to be established that the defendant's breach of duty was the proximate cause of the injury you suffered. If the action or omission of the other person was not what led to the injury, you may not be able to claim negligence.
Damage: You have to show that you have suffered damage from the defendant's actions. The damage may be to you personally, your property, or your loved one.
In order to win a Fresno personal injury claim and secure compensation, ALL of these factors must be established. If anyone of these is absent, it renders your claim invalid. A skilled injury attorney can explain if you have the necessary requirements for a case.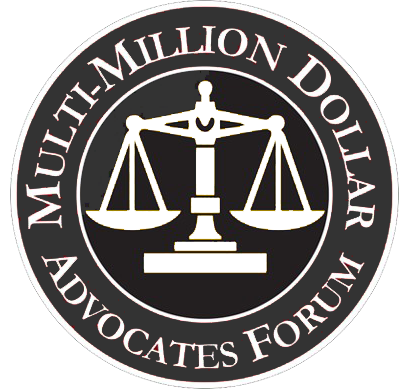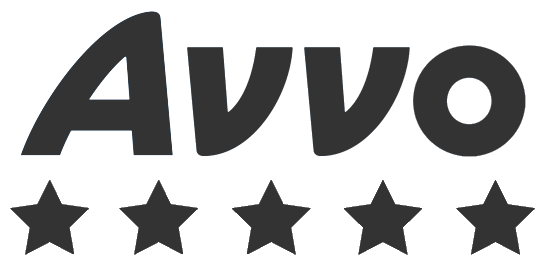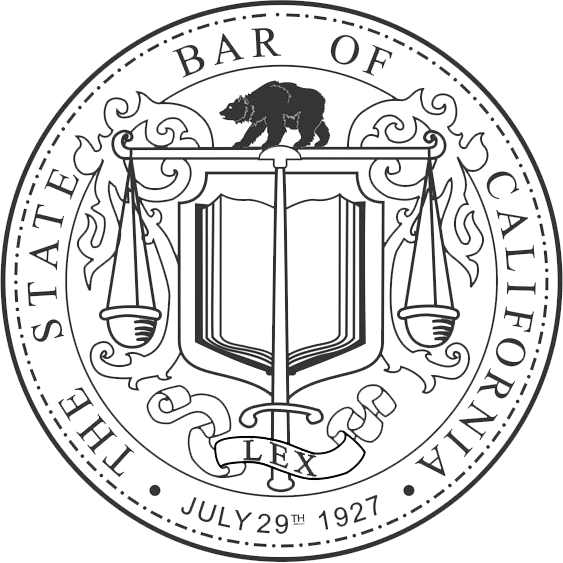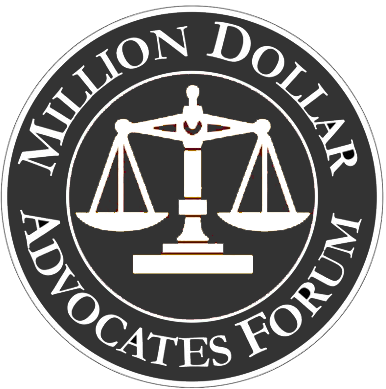 Call Now For Your Free Consultation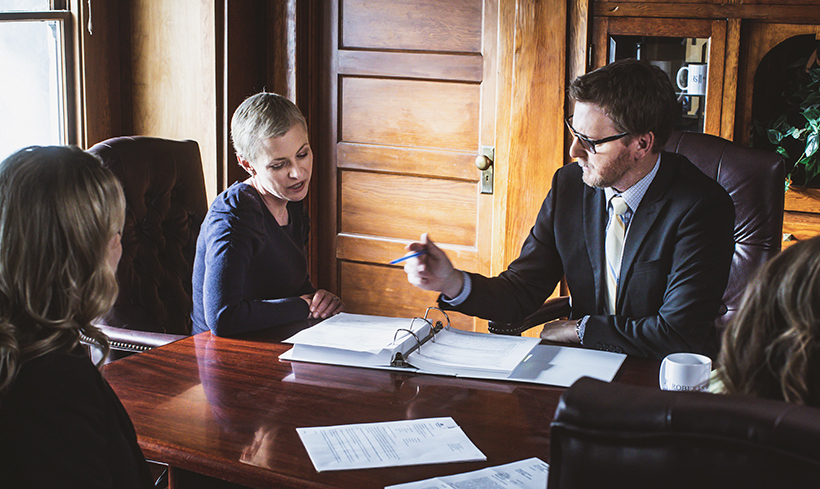 An Experienced Fresno Personal Injury Law Firm
Roberts & Spiegel Injury lawyers of Fresno California aggressively work to produce results and compensation. We are 100% committed and experienced in all facets of personal injury & accident law. Our team of trusted hardworking attorneys focuses on helping navigate through stress, pain and the logistics associated with your injury/accident case. Why are past case injury results crucial? Our team of Fresno injury attorneys is proud to share our past case records. These types of results reflect our experience and outcomes of past clientele injury cases. Many personal injury attorneys can take a case to trial but very few actually do. The insurance companies know this and it is common for less experienced attorneys to stay out of court at your expense. The law firm of Roberts & Spiegel #1 responsibility is you. We do not back down when hard work and persistence is needed. We pride ourselves in always giving 100% and look forward to speaking with you. Our Fresno location offers free consultations and flexible appointment times to fit your busy schedule.
Serving the Entire Fresno County