Fresno Dog Bite Attorney
EXPERIENCED DOG BITE INJURY LAWYERS SERVING FRESNO, CA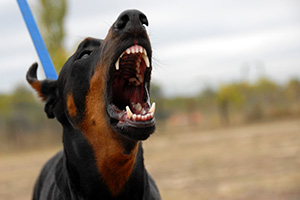 Dog bites are frightening and can cause debilitating injuries and permanent scarring when they occur in Fresno, across the country, and around the world. These incidents are heartbreaking and a single dog bite can leave you with more serious infections and complications. If you have suffered a dog bite injury you have rights and options available to you under the law. Our Fresno dog bite injury attorneys can help you understand your rights and how you can recover fair compensation for your injuries.
Liability for Dog Bite Injuries Under Fresno Laws
Obtaining compensation for your dog bite injuries is hinged on successful proof of liability. Liability is determined by the facts of your case and the applicable laws. Fresno city has a contract with the SPCA for about $4 million, that's supposed to help with animal intake, humane investigators, and animal officers. Under California laws, dogs are considered as personal properties of their owners. Thus, they will be held responsible to ensure that the dog does not bite.
Many US states operate the "one bite rule" to determine the liability of dog owners. This gives owners a concession-free bite after which they must take full responsibility for their animal.
This is not the case in California. What applies in California and Fresno by extension is the strict liability rule. This rule provides that where a person in a public or private place is bitten by a dog without provocation, the owner of the dog will be liable.
In some cases involving a third party like dog strollers and vets. you may need to prove negligence. To prove liability in negligence for dog bite injury here in Fresno, a victim must show that the third party owes you a duty of care, breached the duty and that breach is the proximate cause of the dog bite injury you have suffered.
Preserving evidence is crucial to recovering compensation for your personal injury. So many factors can be adduced in evidence in proof of this including previous incidences and the dog's breed. Pictures of the bite marks, police reports, surveillance footage where available are among cogent evidence to show liability. Fresno Bee said in an article that the SPCA investigates all of the above evidence to see if a dog should be deemed dangerous. If you get assistance from our Fresno personal injury lawyer, we can help sort out everything.
Claiming Compensation For Your Dog Bite Injury in Fresno
Are you or your loved one a victim of a dog bite injury? You may have incurred huge medical bills in treatment costs and other forms of financial losses. Chances are that you have suffered emotional trauma and non-financial losses too.
You can claim monetary compensation and recoup your losses for the harm caused to you by the owner or third party in possession of the dog. This is consequent on your proof of fault or liability by adducing sufficient evidence to show negligence or strict liability.
Some homeowners may have insurance cover for dog bite injuries worth thousands of dollars. The County of Fresno has a site explaining what dog owners must have, in order to keep a dog in their home. However, negotiating with insurance agents or adjusters may be very tedious. With years of experience defending victims of dog bite injuries, our attorneys at Roberts & Spiegel Injury Law can easily determine when you are being cheated and handle these important negotiations for you.
Do Not Let Time Run Out On Your Claim
The California statute of limitations is in force in Fresno. This means that to successfully claim compensation for a dog bite injury or another injury from things such as a car accident, you must bring your claim within 2 years after the incident. Failure to bring an action within this period may be fatal to your case.
Bringing your compensation claim early with the option of filing a lawsuit gives you an upper hand in negotiations with insurance agents and adjusters. Do not watch your chances of recovering fair compensation slip away. Contact a Fresno dog bite injury lawyer today.
Speak to an Experienced Fresno Dog Bite Injury Lawyer
If you or your loved one has suffered a dog bite injury, you will most certainly need to rest till full recovery. Our experienced Fresno dog bite Injury attorney can handle the litigation, negotiations, and investigations for you while you recover. Contact us for a free initial consultation or reach out to us by placing a call at (559) 201-0911.
Request Your Free Consultation Now
Fill out the form below and we will respond immediately to help you with your questions.
Speak to our Experienced Fresno Dog Bite Lawyer
These Insurance agents and adjusters are always looking to shortchange or cheat you out of fair compensation for obvious business reasons. Insist on speaking with a competent Local Fresno dog bite attorney before you sign any settlement offer.
We have experience with handling these offers and we can naturally estimate fair estimation after an evaluation of your claim. Our Fresno dog bite attorney is ready to fight for you. Book a free consultation with us or reach out to us by placing a call to (559) 201-0911 to discuss your case.