Fresno Drowning Accident Attorney
SKILLED DROWNING ACCIDENT LAWYERS SERVING FRESNO, CA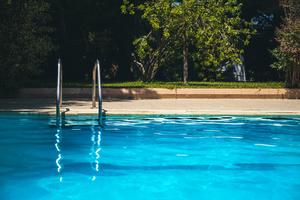 According to the World Health Organisation (WHO), drowning is the 3rd leading cause of unintentional injury death worldwide, accounting for 7% of all injury-related deaths. Every day in the United States, around 10 people die from unintentional drowning. That is more than 3,000 drowning victims every year in the U.S. alone. Our Fresno drowning accident attorney wants to help lower that, as much as possible.
According to the CDC, drowning claims more lives than any other cause of death except birth defects in children aged 1-4. For children 1-14 years old, drowning is only behind car crashes in unintentional injury deaths.
Sadly, most of these drowning or swimming pool accidents could have been avoided had necessary precautions been taken. A number of laws have been passed to regulate the construction and operation of swimming pools in Fresno and California.
Many accidents happen whether they be from a car accident, construction accident, dog bite, or other accident. If you or your loved one suffered an injury in a drowning accident, our Fresno personal injury attorneys can help. At Roberts & Spiegel Injury Law, we understand how traumatic a drowning experience can be. Our Fresno drowning accident lawyers can be the support you need. We will ensure that all persons responsible for the incident will be held accountable.
Determining Negligence in a Drowning Accident
In a drowning or swimming pool accident, there can be a number of parties that may bear liability for the accident. Often, determining who was negligent and how will be crucial to securing compensation. Our Fresno drowning accident lawyer will come alongside you to help you figure it out.
California's Swimming Pool Safety Act provides for standards that regulate the safety and management, as well as when liability will arise in relation to residential swimming pools. Those who violate these provisions by either providing insufficient safeguards to protect against accidents or by negligent behavior may be held accountable.
In some instances, the sad incident may have occurred due to structural or mechanical issues. This may be because the required emergency equipment was not readily available. It may also be because of the protective barrier recommended for installation at pools defective.
At other times, the accident may have been a result of human error. Having overcrowded pools or swimming areas or unqualified pool operators may have contributed to the drowning accident.
Negligence plays a part in many drownings and near-drowning cases, whether the cause is a lack of supervision or a problem with the premises. In many instances, the owner of the premises, the lifeguards who were negligent in their duties, or some other party may be liable for the drowning accident.
Recovering Compensation in a Fresno Drowning Accident
Owners of premises are responsible for the safety of their visitors. This is based on the doctrine of premises liability. As such, victims or families of a drowning accident can institute a personal injury lawsuit against negligent pool owners.
To establish that a property owner can be held liable for the drowning accident, it must be proved that:
The property owner owed a legal duty of care to the victim;
The property owner breached that legal duty of care; and
As a result of the breach, the victim suffered injuries.
Aside from the property owner, other parties can also be found negligent in their duty of care. For instance, a distracted lifeguard or the manufacturer of defective swimming equipment may also be found culpable, as the case may be.
The victim/family of a drowning or swimming accident may be entitled to compensation from all the parties responsible for the unfortunate incident.
Our Fresno Drowning Accident Lawyers Can Assist You Legally
The events following a drowning or swimming pool accident can be very troubling. If the incident was the result of another person's negligence, it can even be more disheartening. A Fresno drowning accident lawyer that will make sure that all responsible parties are held accountable for their actions is what you need.
In Fresno, as with the rest of California, our Fresno drowning accident attorney at Roberts & Spiegel Injury Law is recognized for our diligence in pursuing compensation for our clients. We will help you recover the compensation that lets you move on. You can contact us here or call at (559) 201-0911 for a free evaluation of your case.
Request Your Free Consultation Now
Fill out the form below and we will respond immediately to help you with your questions.
Speak to our Experienced Fresno Drowning Accident Lawyer
More often than not, these Insurance agents and adjusters are looking to shortchange or cheat you out of fair compensation for obvious business reasons. Insist on speaking with a competent Local Fresno drowning accident attorney before you sign any settlement offer.
We have experience with handling these offers and we can naturally estimate fair estimation after an evaluation of your claim. Our Fresno drowning accident attorney is ready to fight for you. Book a free consultation with us or reach out to us by placing a call to (559) 201-0911 to discuss your case.