Fresno Head and Spinal Cord Injury Attorney
EXPERIENCED HEAD AND SPINAL CORD LAWYERS SERVING FRESNO, CA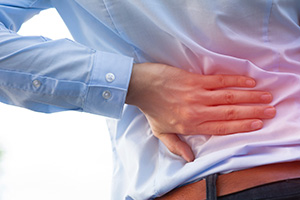 Head and spinal cord injuries are one of the most traumatic injuries anyone can be involved in. But statistics show that these injuries continue to occur on a frequent basis and on a large scale. The National Spinal Cord Injury Association estimates that around 17,730 cases of spinal cord injuries (SCI) occur each year. Our Fresno Head and Spinal Cord Injury attorney are experienced in all things head and spinal cord injury. We want to help you today!
Head and spinal cord injuries can occur in a wide variety of circumstances such as car accidents. The common thing, however, is that the road to recovery is usually a long one. Even more so, the injuries may result in life-altering damage or adjustments.
Any head and spinal cord injury can mean serious and long-term consequences for victims and their families. These kinds of injuries can potentially cause significant cognitive defects. Many victims may be unable to care for themselves or even remain employed. NorCal SCI estimates that Fresno county has about 1,000 individuals living with a spinal cord injury.
In quite a number of instances too, spinal cord injuries may result in some form of paralysis. These are extremely serious conditions that often require years of medical care and accompanying large sums necessary for treatment and rehabilitation.
If you have suffered a head and spinal cord injury, you deserve every dollar of compensation you can get. These injuries are very difficult to live with and can be devastating both for the victim and their family. In addition to hiring an attorney, Fresno has a center called NeuroRestorative, and they can physically help you.
Our experienced Fresno personal injury attorneys will see to it that you get the appropriate compensation for the long term medical treatment you may need. At Roberts & Spiegel Injury Law, we help our clients get all the compensation they deserve. You can contact us here or call (559) 201-0911 to get in touch with our Fresno Head and Spinal Cord Injury attorney.
Types of Spinal Cord Injuries
There are generally two categories of spinal cord injuries: complete and incomplete.
Complete Spinal Cord Injuries
A complete spinal cord injury occurs when there is a total loss of function and sensation below the level of the injury. This means that the person will not be able to feel or use their limbs properly. Some common examples of complete spinal cord injuries include:
Tetraplegia (formerly known as quadriplegia): This type of injury affects all four limbs and the trunk. The person may lose the ability to move or feel anything below the neck.
Paraplegia: This injury affects the lower half of the body, including the legs. People with paraplegia may still have the use of their upper body and arms.
Incomplete Spinal Cord Injuries
An incomplete spinal cord injury occurs when there is still some level of function and sensation below the level of the injury. The effects of incomplete injuries can vary based on the severity and location of the injury. Some common examples of incomplete spinal cord injuries include:
Central cord syndrome: This is the most common type of incomplete spinal cord injury. It occurs when the neck is hyperextended, causing damage to the center of the spinal cord. People with central cord syndrome typically have weakness in their arms and better movement in their legs.
Brown-Séquard syndrome: This rare syndrome occurs when half of the spinal cord is injured. Symptoms include loss of movement on one side of the body and loss of sensation on the other side.
Common Causes of Spinal Cord Injuries
If you or someone you love has been injured due to the negligence of another, then a personal injury lawsuit may be an option. One type of personal injury includes spinal cord injuries, which can be devastating and life-altering. Some of the most common causes of spinal cord injuries include the following:
Car Accidents
One of the most common causes of spinal cord injuries is car accidents. These incidents can have catastrophic consequences depending on the severity of the crash, with some leading to severe spinal cord damage or paralysis. Even minor fender benders can result in back pain from whiplash or other issues related to impact trauma if not treated quickly and properly.
Slip and Fall Accidents
Slip and fall accidents are another potential cause of spinal cord injuries that can lead to personal injury cases as well. Property owners are legally responsible for maintaining their premises in such a way that visitors do not get hurt while on their property.
If there is an issue with safety on the premises—such as slippery floors or poorly marked stairs—and someone sustains an injury as a result, there may be grounds to file a lawsuit against the property owner for negligence via a premises liability claim.
Acts of Violence
Acts of violence, such as gun violence and physical assaults, can cause severe spinal cord injuries. In the case of a gunshot wound, the bullet can directly damage the spinal cord, and physical assault can lead to blunt force trauma to the spinal cord. In both cases, prompt medical attention is essential to minimize the risk of permanent damage and to ensure the best possible outcome.
Potential Liable Parties
Various parties can be held responsible for spinal cord injuries. The following are some of the most common parties held liable:
A Driver: When a spinal cord injury occurs as a result of a motor vehicle accident, the at-fault driver is often responsible for the damages. In order to prove liability, it's essential to demonstrate that the other driver was negligent in their actions leading up to the accident.
A Property Owner: Property owners have a legal duty to keep their premises safe. If your spinal cord injury was caused by a hazard on someone else's property-such as a slip and fall on an icy sidewalk or a fall down a poorly maintained staircase-the owner of the property may be held accountable.
A Manufacturer: If your spinal cord injury was caused by a defective product, such as faulty safety equipment or a malfunctioning vehicle, the manufacturer could be held liable. Proving liability in these cases requires demonstrating that the product was defective and that the defect directly caused your injury.
A Medical Professional: In some cases, spinal cord injuries can be the result of medical malpractice. If a doctor or healthcare provider fails to adhere to the accepted standard of care and causes injury to a patient, they may be held responsible for the damages.
Recovering Compensation in Head and Spinal Cord Injury Cases
A catastrophic injury such as damage to your head and spinal cord can be extremely physically limiting. These injuries also require extensive and often ongoing medical treatment. Additionally, they can affect your ability to work.
Injuries like these often come with large medical expenses. If your insurance does not cover the cost, you may have to pay the large hospital bills out of your own pocket. You should not have to bear this cost though.
If your injury was caused by the negligence or recklessness of another person you can file a claim against them for financial compensation. An ideal settlement should cover your current and future medical bills, as well as required expenses. The compensation should factor in all parts of your recovery, permanent damage, physical therapy, and quality of life.
However, recovering this compensation often means going up against insurance companies that care more about their bottom line than they care about your suffering. When you retain a Fresno head and spinal cord injury attorney experienced in cases of this nature, they can help you stand up against the insurer and insist on fair compensation for your injuries.
Types of Compensation
When pursuing a spinal cord injury claim, you'll typically be seeking compensation for both economic and non-economic damages. Examples of economic damages include:
Medical bills
Rehabilitation and therapy costs
Lost wages
Future lost earnings
Non-economic damages, on the other hand, encompass the following:
Pain and suffering
Emotional distress
Loss of enjoyment of life
The amount of compensation you are able to recover will depend on the specifics of your case.
Proving Negligence After a Spinal Injury
If you have suffered a spinal injury due to the negligence of another person, you may be eligible for compensation. To prove negligence, your lawyer must demonstrate the following:
Duty: The defendant must have had a legal obligation or "duty" to act with reasonable care. For example, if you were injured in a car accident, this will be easy to establish because all drivers have a duty to drive safely to avoid causing harm to other drivers on the road. 
Breach of Duty: Next, it must be established that the defendant breached or violated their duty by failing to exercise reasonable care towards you. For example, a driver who speeds or drives under the influence is breaching their duty of care.
Causation: It must also be established that the breach of duty directly caused your injury. 
Damages: Lastly, it must be shown that you suffered actual damages as a result of your injury, such as medical bills and lost wages due to time off from work. These damages can be both economic (monetary) and non-economic (pain/suffering). 
Let Our Fresno Head and Spinal Cord Injury Lawyers Help You
At Roberts & Spiegel Injury Law, we understand how grave a head and spinal cord injury may be. In many cases, it completely changes the victim's life and that of their loved ones. If you or your loved one has suffered head and spinal cord injury jury as a result of another person's negligence, you deserve to be fully compensated for past, present, and future expenses.
The legal team at Roberts & Spiegel are experienced and dedicated Fresno head and spinal cord injury lawyers. We will help you recover the money you need to move on with your life in the aftermath of your head and spinal cord injury. Set up an appointment for a free consultation with Roberts & Spiegel in Fresno. You can contact us online or by phone at (559) 201-0911.
Request Your Free Consultation Now
Fill out the form below and we will respond immediately to help you with your questions.
Speak to our Experienced Fresno Head and Spinal Cord Injury Lawyer
More often than not, these Insurance agents and adjusters are looking to shortchange or cheat you out of fair compensation for obvious business reasons. Insist on speaking with a competent Local Fresno Head and Spinal Cord Injury attorney before you sign any settlement offer.
We have experience with handling these offers and we can naturally estimate fair estimation after an evaluation of your claim. Our Fresno Head and Spinal Cord Injury attorney is ready to fight for you. Book a free consultation with us or reach out to us by placing a call to (559) 201-0911 to discuss your case.