Fresno Wrongful Death Attorney
SKILLED WRONGFUL DEATH LAWYERS SERVING FRESNO, CA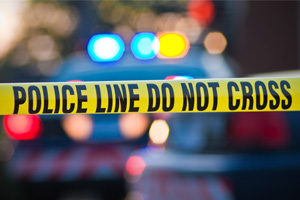 There is so much involved in losing a loved one. The pain and loss do not just occur on one level of human existence or interaction, but often on multiple levels. When a loved one dies there are associated emotional pains, mental torture, social or relational loss, as well as a substantial financial burden in some cases. As of 2017, the CDC stated that unintentional injury deaths added up to 169,936. Our Fresno wrongful death attorney will come alongside you and your family to make sure you get the results that you deserve.
The death of a loved one is often painful enough. But knowing that the death was avoidably caused by the negligence or wrongful act of another person only makes the situation much more difficult.
At Roberts & Spiegel Injury Law, our Fresno wrongful death lawyers understand that no lawsuit or restitution can bring back a loved one that has passed away. But a wrongful death lawsuit can help ease the financial burden or monetary loss resulting from the sudden death of your family member, especially where the decedent was the breadwinner.
Lives can be lost through slip and fall accidents, motorcycle accidents, car accidents, and more. If your loved one lost their life due to the actions or omissions of another person, we will help you pursue them for the harm they have caused to you. Nobody should be injured by the negligent or careless actions of another, much less lose their lives. We will stand by you through this difficult period and support you with the legal representation you need to hold the at-fault person responsible and find closure. The NHTSA has information regarding a variety of wrongful death cases.
Damages Owed for Wrongful Death According to California Law
Surviving family members have a lot to deal with when a loved one dies. The catalog of difficulties often includes the emotional, psychological and sometimes, financial effects of the event. The annuity has a lot of useful information regarding wrongful death.
Filing a wrongful death claim in civil court and pursuing appropriate compensation can help to significantly ease some of the financial difficulties you have to cope with. In California, a successor or survivor has a right to sue for damages a loved one sustained before death and losses afterward. Some of these damages include, but are not limited to:
The medical bills or costs that were incurred by your relative as a result of the accident that ultimately resulted in their demise. Examples of such medical expenses are the emergency room costs and ambulance fees;
Expenses associated directly with the burial and funeral home costs, as well as the cremation or funeral costs;
Loss of the deceased's expected future incomes, retirement fund or pension, etc.;
Loss of consortium, companionship, protection, care, moral and emotional support, etc.; and
Mental anguish, pain and suffering as the courts allow victims to recover damages for their pain and suffering as well.
Wrongful deaths mostly occur as a result of the erroneous judgment, erroneous action, negligence, carelessness, recklessness, or misconduct of the defendants. Our Fresno personal injury attorneys at Roberts & Spiegel Injury Law will work with you to pursue negligent parties and to determine the amount of financial remuneration to which you are entitled after a wrongful death and seeks full compensation from the insurance company.
Get in Touch With A Qualified Fresno Wrongful Death Attorney
Our Fresno wrongful death attorneys are on hand to help to represent you and to promote your interest, contact us for a free initial consultation with Roberts & Spiegel Injury Law today. Our offices are located in Fresno and parking is provided. You may also call us at (559) 201-0911 or contact us online to make an appointment to talk with a lawyer about your case and your needs.
Request Your Free Consultation Now
Fill out the form below and we will respond immediately to help you with your questions.
Speak to our Experienced Fresno Wrongful Death Lawyer
Experiencing the death of a loved one that is unexpected can be heartbreaking. Insist on speaking with a competent local Fresno wrongful death attorney before you sign any settlement offer.
We have experience with handling these offers and we can naturally estimate fair estimation after an evaluation of your claim. Our Fresno wrongful death attorney is ready to fight for you. Book a free consultation with us or reach out to us by placing a call to (559) 201-0911 to discuss your case.