We pay for ALL up-front expenses.
We don't get paid unless you do.
Calls, consultations, & questions are
always welcomed by our attorneys.
We will handle the stress of dealing with
insurance companies for you.
Selected as a member of the
Multi-million Dollar Advocates Forum.
San Luis Obispo Slip & Fall Attorney
SKILLED SLIP AND FALL INJURY LAWYERS SERVING SAN LUIS OBISPO, CA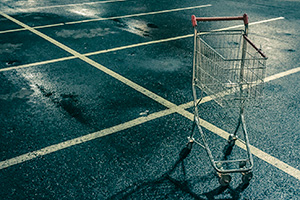 Slip and fall accidents are one of the most common forms of personal injury in the US. They can occur in private residences, parking lots, hotels, hospitals, etc. As researched by our San Luis Obispo slip & fall attorney, one of the leading causes of death in the United States is Slip and fall accidents. The CDC estimates that over 17,000 people die from slip and fall injuries in a year in the United States.
If you have been in a slip and fall accident, you may be confused as to the rights available to you and how you can recover financial compensation for your bills and medical costs. We can help you recover damages to cover physical injury and recoup financial losses.
What to Do After a Slip and Fall Accident?
Preserving evidence is key to successful proof of fault in a slip and fall accident case. Thus, one of the first things you should do after experiencing a fall is to take photos of the injuries and the spot where you fell.
Do not be in a hurry to leave the scene where possible. You can also speak to witnesses at the scene if there were any and take down their written statements. You can then proceed to contact an experienced slip and fall attorney for an evaluation of your claim and advice on your rights and options.
When you contact us as Roberts and Spiegel Injury law, our first course of action is to investigate the circumstances surrounding your claim. This is to help us determine options available to you and who to proceed with your claim against. We may proceed against the occupier of the premises or Insurance companies.
In times past we have also been able to negotiate and obtain favorable settlements without heading to trial. We are not trial thirsty lawyers but best believe if we must go to trial to fight for your fair compensation, we will.
Liability for Slip and Fall Injury
Our pre-trial investigation also helps us determine who is liable and the best option available for recovery of fair compensation for you.
Under California law, you can hold the owner or occupant of the property where you had the slip and fall accident liable. The law places a responsibility on occupants of premises to exercise reasonable care in the upkeep of the property.
Thus, we may be able to proceed with a premises liability lawsuit against either party if from the facts of your case there is evidence of negligence or fault on their part. However, proof of fault in a slip and fall accident claim may be difficult due to the fact that California is a comparative fault state.
Comparative fault is often used in the determination of settlement in slip and fall actions. This means that you may still be able to recover compensation even if the fall is partially your fault. Thus, if the defendant can show that you did not exercise reasonable care on the property, it may lead to a reduction of your final settlement.
As long as we can show on your behalf that the occupant of the premises has some fault leading to the fall, we can obtain restitution for you.
Our San Luis Obispo Slip and Fall Attorney Can Fight for You
If you or your loved one has been in a slip and fall accident, our San Luis Obispo slip & fall injury attorneys can help you recover fair compensation for the harm and trauma caused to you. Let us help you fight your legal battle while you recover. Contact us or reach out to us by placing a call at (805) 542-9900.
Request Your Free Consultation Now
Fill out the form below and we will respond immediately to help you with your questions.
Speak to our Experienced San Luis Obispo Slip and Fall Lawyer
Have you or a loved one been injured or involved in a car accident? More often than not, these Insurance agents and adjusters are looking to shortchange or cheat you out of fair compensation for obvious business reasons. Insist on speaking with a competent Local San Luis Obispo slip and fall attorney before you sign any settlement offer.
We have experience with handling these offers and we can naturally estimate fair estimation after an evaluation of your claim. Our San Luis Obispo Slip & Fall Accidents attorney is ready to fight for you. Book a free consultation with us or reach out to us by placing a call to (805) 542-9900 to discuss your case.