San Luis Obispo Head and Spinal Injuries Attorney
EXPERIENCED HEAD AND SPINAL INJURY ACCIDENT LAWYERS SERVING SAN LUIS OBISPO, CA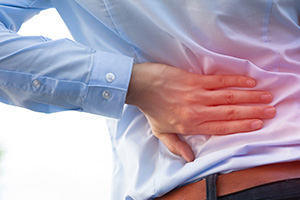 Debilitating brain damage from the head or spinal injuries often results from sudden jerking motions or blunt force to the head. This will particularly be the case when the force results in a fracture of the skull or when the object penetrating the skull directly impacts the brain. Our San Luis Obispo head and spinal injuries attorney understands the terrible nature of these injuries and the suffering that often results. Head and spinal injuries generally require invasive surgery and a prolonged treatment regimen.
They will often need rehabilitative therapies such as speech therapy, psychiatric therapy, physiotherapy, and/or occupational therapy, etc. to attain significant recovery milestones on the way to maximum recovery.
Nobody deserves to take on this burden after the negligent or careless actions of another. If you or a loved one suffered a head or spinal injury due to someone else's actions, we can help you recover just compensation.
How to Recover Compensation in a Head and Spinal Injury Claim
Apart from the significant ways in which brain and spinal cord injuries often change the victim's life, there is also a significant financial burden that comes with suffering from these injuries.
The consequent cost of treatment is prohibitive in many cases and often lasts several years after the accident. Examples of these possible expenses to be taken into consideration include:
The costs of surgery and/or related intensive, medical treatments;
The initial ambulance and hospitalization costs;
The costs of prolonged physiotherapy and other rehabilitative therapies;
The costs required for necessary psychiatric consultations

and emotional counseling;

The indirect cost of lost income from work and/or personal business; and
The cost of making necessary modifications in the home; etc.
If you, or a loved one, were made to suffer a brain injury, head injury, or spinal cord injury through someone else's action such as a San Luis Obispo car accident or negligence in San Luis Obispo, then you deserve redress and commensurate compensation for everything you have suffered.
For the best chance at compensation, you will need an attorney that provides the highest quality of attention and representation that your case deserves. Our head and spinal injuries attorneys in San Luis Obispo are highly competent and experienced in helping those who have suffered brain, head, and spinal cord injuries recover the compensation they deserve.
Accidents That Can Result in Head and Spinal Cord Injuries
Trauma to the brain or spinal cord can occur for several reasons and also tend to result in severe complications.
Motor vehicle accidents
Use of dangerous drugs and defective products
Major injuries like these often attract significant medical bills that that only increase with the severity of the injury. This is why, if you have been involved in any type of accident that has resulted in injuries like these through the fault of someone else, contact us immediately. We will fight for you and recover the compensation you deserve.
Enlist the Help of Our Qualified San Luis Obispo Head and Spinal Injuries Attorney
At Roberts & Spiegel Injury Law, we perfectly understand how the courts work. We fully understand both the legal and factual issues that can arise in your case, and we have a proven track record of recovering maximum compensation for our clients. Contact us for a free consultation with Roberts & Spiegel today to speak with a lawyer about your case.
Request Your Free Consultation Now
Fill out the form below and we will respond immediately to help you with your questions.
Speak to our Experienced San Luis Obispo Head and Spinal Injury Lawyer
Have you or a loved one been involved in an accident? More often than not, these Insurance agents and adjusters are looking to shortchange or cheat you out of fair compensation for obvious business reasons. Insist on speaking with a competent Local San Luis Obispo head and spinal injury attorney before you sign any settlement offer.
We have experience with handling these offers and we can naturally estimate fair estimation after an evaluation of your claim. Our San Luis Obispo head and spinal injury attorney is ready to fight for you. Book a free consultation with us or reach out to us by placing a call to (805) 542-9900 to discuss your case.