San Luis Obispo Wrongful Death Accident Attorney
EXPERIENCED WRONGFUL DEATH ACCIDENT LAWYERS SERVING SAN LUIS OBISPO, CA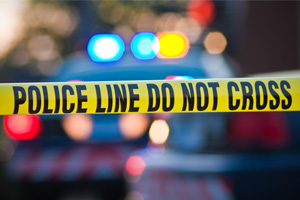 A wrongful death may occur due to falls, car accidents, or other types of personal injuries caused by the negligent act or omission of another person. Wrongful death claims can be brought against a negligent defendant or one whose deliberate act caused the death of your loved one with our San Luis Obispo wrongful death accident attorney. Under California law, you can recover economic and non-economic damages in a wrongful death action. Economic damages relate to the strictly financial losses occasioned by the wrongful death which includes medical bills, lost income, funeral expenses, and punitive damages.
You can also recover damages for grief, emotional trauma; loss of consortium, love, and companionship, etc. This class of damages is called non-economic damages. They are non-monetary and unquantifiable.
Who is Qualified to File a Wrongful Death Lawsuit?
Not just anyone can bring an action for wrongful death. It must be brought by a relative of the deceased. This may be the child, parent, sibling, or spouse of the deceased. You are not required to pursue your claim through an attorney at law. However, you are better off pursuing your claim through a local San Luis Obispo wrongful death accident attorney.
When you secure our services with a San Luis Obispo Personal Injury Lawyer, we will guide you through the technicalities of the legal process, pursue insurance companies for compensation claims and negotiate settlement offers on your behalf.
Why You Should Claim Damages for Wrongful Death
Sometimes families and dependents of the deceased in cases of wrongful death find it thoughtless and stupid to place a quantifiable value on their loved one. This is perfectly understandable given the grief and trauma that comes with losing a loved one.
However, pursuing a recovery may help to recompense your financial losses and relieve your economic burden. Damages in wrongful death claims often include medical expenses, hospital bills, funeral expenses, etc. We can help you claim in damages the lost financial support and inheritance that would have been provided by the deceased.
It also helps the course of justice that the person responsible is made to pay. If you are really interested in pursuing justice for the death of your loved one then pursuing a wrongful death claim is your best bet. This may be what you or the defendant needs to get closure.
Aside from these, time is of the essence in a recovery claim for wrongful death. A delay could lead to a loss of your rights. In California, you have a two-year window from the date of the deceased's passing to bring a wrongful death claim. It extends to three years if the wrongful death was caused by medical malpractice. Proceeding early could save you from later regrets.
We understand that you may not want to go through the rigor of trial as no amount of lawsuit can bring your loved one back. As your attorney we can also help you negotiate settlement offers to ensure that you obtain the best outcome without proceeding to trial.
A San Luis Obispo Wrongful Death Accident Attorney Can Fight for You!
Time is of the essence when it comes to claiming compensation for wrongful deaths through a civil action. Hiring an attorney early enough can give you a good start to obtaining your financial compensation. Our wrongful death attorney at Roberts and Spiegel Injury Law can help. Contact us or reach out to us by placing a call at (805) 542-9900.
Request Your Free Consultation Now
Fill out the form below and we will respond immediately to help you with your questions.
Speak to our Experienced San Luis Obispo Wrongful Death Lawyer
More often than not, these Insurance agents and adjusters are looking to shortchange or cheat you out of fair compensation for obvious business reasons. Insist on speaking with a competent Local San Luis Obispo wrongful death attorney before you sign any settlement offer.
We have experience with handling these offers and we can naturally estimate fair estimation after an evaluation of your claim. Our San Luis Obispo wrongful death attorney is ready to fight for you. Book a free consultation with us or reach out to us by placing a call to (805) 542-9900 to discuss your case.