San Luis Obispo Product Liability Attorney
EXPERIENCED PRODUCT LIABILITY LAWYERS SERVING SAN LUIS OBISPO, CA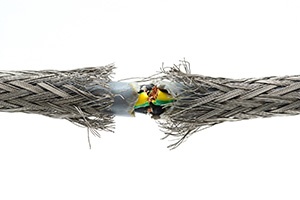 Almost on a daily basis, we make purchases and consume products. This ranges from services to food products to other used products. Unfortunately, poorly designed or manufactured products may cause severe injuries and sometimes result in wrongful death. As a consumer, you're protected against injuries caused by defective products through our San Luis Obispo product liability attorney. Essentially, defective products are goods that are not fit for consumption or use. They fall short of safety standards and are potentially dangerous either when used as intended or as reasonably expected.
Any purchase or use of a product can result in a product liability claim. In product liability cases, parties responsible for any part of the manufacturing/distribution of the product may be held liable.
If you were injured after consuming a dangerous product and you are not sure what type of defect may have caused the incident, contact a San Luis Obispo product liability lawyer at Roberts & Spiegel on (805) 542-9900. The attorneys in our team will utilize our extensive experience to advise you and help you get all the compensation you deserve.
Liability in Product Liability Cases
In San Luis Obispo, all manufacturers, designers, and distributors have an obligation to ensure that they are designed and constructed to be safe for use. Also, in cases where a product has the potential to cause injury, they are also required to provide adequate warning.
There are different ways in which a product may be held to be defective. The three main categories of defects are design, manufacturing, and warning/marketing defect.
Design defect: A product is defective when it is not inherently designed to be as safe as it should be.
Manufacturing defect

: A flaw in a product - either during manufacturing, assembling, or packaging - is deemed to be a manufacturing defect. This may happen in instances where a product does not correspond to an acceptable or planned design.

Warning defect: It is common for some products to come with risks in usage. The product must, however, come with instructions and warnings

that inform you how to use the product in the safest possible way. A product without these warnings may be considered defective.
To learn more about these product defects and whether or not you have a case in your product injury, call our San Luis Obispo product liability attorney today at (805) 542-9900 or contact one here.
Recovering Compensation in a Product Liability Case
In California product liability law, a seller/manufacturer/distributor can be sued for negligence or strict liability. In San Luis Obispo, you can obtain compensation for your injuries if you can prove:
That the product was defective at the time you suffered an injury;
That the defect caused the injury;
That you suffered an injury when the product was mostly in the same condition it was manufactured;
That the product was used the way it was intended to be used.
Proving these things are not as easy or straightforward as it may seem. The at-fault parties may defend their products by claiming that:
You used the product improperly;
That you failed to follow warnings or follow instructions;
That you altered/modified the product for your use.
They will produce scientific, technical, and expert evidence to claim that they could not possibly be liable for your injuries. This is why it is extremely important to have an experienced and skillful San Luis Obispo product liability lawyer by your side.
Get in Touch with Our San Luis Obispo Product Liability Attorney
The residents of San Luis Obispo have continually relied on us to defend their rights and get their due compensation to them. If you or your loved ones get injured due to the use of a product, our Attorneys at Roberts & Spiegel are ready to be on your side. Contact our San Luis Obispo lawyer here or call (805) 542-9900 for a free evaluation of your case.
Request Your Free Consultation Now
Fill out the form below and we will respond immediately to help you with your questions.
Speak to our Experienced San Luis Obispo Product Liability Lawyer
Experienced an injury or been involved in an accident? More often than not, these Insurance agents and adjusters are looking to shortchange or cheat you out of fair compensation for obvious business reasons. Insist on speaking with a competent Local San Luis Obispo product liability attorney before you sign any settlement offer.
We have experience with handling these offers and we can naturally estimate fair estimation after an evaluation of your claim. Our San Luis Obispo product liability attorney is ready to fight for you. Book a free consultation with us or reach out to us by placing a call to (805) 542-9900 to discuss your case.