San Luis Obispo Drowning Accident Attorney
SKILLED DROWNING ACCIDENT LAWYERS SERVING SAN LUIS OBISPO, CA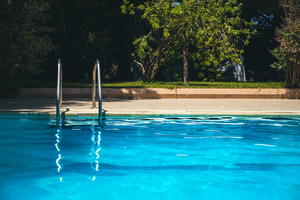 Drowning is caused when the nose and mouth of a person become submerged in water for an extended period of time. This leads to the airway becoming flooded with fluid resulting in suffocation or asphyxia. Losing a loved one to a drowning incident or seeing them injured as a result can be incredibly painful. If you or your loved ones suffering in this manner, our San Luis Obispo drowning accident attorney can help. Contact us today to set up a free consultation.
Victims of drowning accidents usually lose consciousness within a three-minute period. At the same time, the brain becomes acutely oxygen-deficient resulting in hypoxia and irreparable significant brain tissue damage, often resulting in death.
Over 3,000 deaths by drowning occur in the United States annually, and more than half of them are children under the age of 14. In other cases, where death does not result, the victim may survive the accident but still end up suffering from serious brain damage, spinal cord injuries, neck damage, or nerve damage.
Recovering Compensation in a Drowning Accident Case
In San Luis Obispo, several homes, hotels, apartment complexes, and community centers all feature swimming pools where people love to go for exercise and relaxation. While swimming pools provide fun and much-needed relief from the summer heat, hazards can abound if certain standards are not put in place or the pool is not adequately maintained.
The danger posed by swimming pools is very real and is a lot more pronounced for children than for adults. Medically speaking, the brain injury suffered from surviving a drowning incident is also often more pronounced in children than in adults.
A child involved in a drowning incident will be more likely to suffer permanent injury even though they were under for fewer than 5 minutes, with the resulting medical expenses lasting the entire lifetime. Especially when the child or adult becomes completely incapacitated to work to support him or herself, thereby requiring full-time care.
This is why you deserve to be properly represented and fully compensated if you lose a loved one to a drowning accident, or have a loved one critically injured from a drowning incident.
Some of the common causes of drowning include when people work or play around water where there is insufficient protection. Others are:
Faulty or insufficient number of flotation devices
Defective structures in or around the pool
Negligent lifeguard supervision
Unregulated pool drains
Failure to post appropriate warning signs
All drowning accidents that take place as a result of these wrongful actions or omissions are considered to be wrongful deaths under the law.
You can contact our San Louis Obispo drowning accident attorney at Roberts & Spiegel Injury Law to help you obtain maximum compensation for drowning as a result of dangerous conditions or the negligence of a property owner.
Proving Liability in a Drowning Accident
It is not always easy or straightforward to prove liability in drowning incidents. You may automatically assume that everyone expects the property owner to be held responsible, but the law does not always work like that.
The facts of a case are not always that self-evident and putting together a strong case will involve providing both clear evidence as well as a thorough knowledge of the law. That is why we're here to help you as experienced drowning attorneys.
We will do everything required by the law to help you and to fight for you, including conducting an independent investigation into what actually occurred, interviewing witnesses present, reviewing police reports, maintenance records, CCTV video, local regulations, and more in order to ensure that no stone is left unturned.
A Qualified San Luis Obispo Drowning Accident Attorney Can Help You
If you or your loved one was in a drowning accident or you lost a loved one in a drowning incident, let us help you get justice. Contact us for a free consultation with our San Luis Obispo Personal Injury Attorney today.
Call us at (805) 542-9900 or contact us online to make an appointment to speak with a lawyer about your case and your needs in San Luis Obispo County or Fresno County, California.
Request Your Free Consultation Now
Fill out the form below and we will respond immediately to help you with your questions.
Speak to our Experienced San Luis Obispo Drowning Accident Lawyer
More often than not, these Insurance agents and adjusters are looking to shortchange or cheat you out of fair compensation for obvious business reasons. Insist on speaking with a competent Local San Luis Obispo drowning accident attorney before you sign any settlement offer.
We have experience with handling these offers and we can naturally estimate fair estimation after an evaluation of your claim. Our San Luis Obispo Drowning Accidents attorney is ready to fight for you. Book a free consultation with us or reach out to us by placing a call to (805) 542-9900 to discuss your case.