Fresno Pedestrian Accident Attorney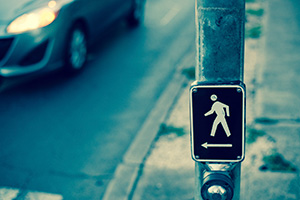 Pedestrians are road users too. You have rights just like every other road user. Yet the reality on the streets is that they are often accorded very little amount of respect. Pedestrians are always in danger of being in vehicle collisions due to alcohol intake and distractions. The U.S Department of Transportation recorded a 3.4% increase, which doesn't seem bad, but it actually means that 208 lives were lost. When the need is there, call our Fresno pedestrian accident attorney to help you.
There has been an unprecedented surge in numbers of pedestrian accidents in California leaving behind injuries and fatalities. The NHTSA reported in 2019 that out of the 45 total traffic fatalities recorded in Fresno, 17 were pedestrians. This translates to 37.8% of all Fresno traffic fatalities.
These accidents leave in their wake serious injuries like lacerations, leg injury, TBIs, broken bones, ruptured organs, spinal cord injuries, and more. Aside from these, physical injuries, emotional trauma, and financial discomfort to the victims and their families.
If you or your loved one was involved in a pedestrian accident, the law protects your right to claim fair compensation. Contact our Fresno Pedestrian Accidents Attorney and this team to help you through the process.
Most Common Causes of Pedestrian Accidents
Being involved in a pedestrian accident can be both physically and emotionally traumatic. Whether you are the one behind the wheel or on foot, understanding the most common causes of pedestrian accidents is an important first step toward avoiding them.
Distracted Driving
One of the leading causes of pedestrian accidents is distracted driving. Distracted driving includes texting, talking on the phone, eating, drinking, adjusting music volume, or changing radio stations—all activities that take your eyes off the road and your attention away from what's happening around you.
When a driver doesn't pay attention to their surroundings while driving, it increases the chances that they won't see pedestrians crossing in front of them until it's too late.
Speeding
Another common cause of pedestrian accidents is speeding. Speeding limits how much time drivers have to react to unexpected events on the road, like pedestrians who suddenly cross their path. In addition to increasing time needed to react, speeding also increases crash severity.
Intoxication
Another common cause of pedestrian accidents is drunk driving, either by alcohol or other drugs. When someone has been drinking alcohol or using drugs, they become impaired and are much more likely to hit a pedestrian.
What to Do if You Have Been in a Pedestrian Accident
Pedestrian accidents can happen in an instant, and the aftermath can be both physically and emotionally devastating. If you or a loved one has been involved in a pedestrian accident, it's important to know what steps to take to protect your rights and ensure the best possible outcome.
Seek Medical Attention: First and foremost, seek medical attention immediately. Even if you don't think you've been seriously injured, it's important to get checked out by a medical professional as soon as possible. Injuries like traumatic brain injuries, internal bleeding, and back or neck injuries may not be immediately apparent to you.
Gather Information: Next, gather as much information as you can about the accident. If you're able, take pictures of the scene, including any injuries or damage to your clothing or personal property that you had with you. 
Write down the names, addresses, and phone numbers of any witnesses to the accident. Get the name and insurance information of the driver of the vehicle that struck you. If the driver is not the owner of the vehicle, get the name and contact information of the owner as well.
Report The Accident: Make sure to report the accident to the police as soon as possible. Get a copy of the police report, as this may be important evidence in any future legal proceedings.
Contact Insurance: Contact your insurance company to report the accident, but be careful about what you say. Don't admit fault or make any statements about the accident until you've had a chance to speak with an attorney.
Consult With a Lawyer: The next step is to contact a Fresno personal injury attorney. An experienced attorney will be able to advise you on your rights and help you navigate the legal process. They will also be able to help you negotiate with the insurance company to ensure that you receive fair compensation for your injuries.
Take Care of Yourself: Finally, take care of yourself both physically and emotionally. Pedestrian accidents can be traumatic, and it's important to give yourself time to heal. Don't hesitate to seek counseling or therapy if you're feeling overwhelmed.
It's important to remember that you are not alone after a pedestrian accident. With the right legal representation and support from a pedestrian accident lawyer, you can get through this difficult time and move forward with your life.
Recovering Compensation for Injuries Caused by Pedestrian Accidents
Under California laws, you may be able to recover compensation for injuries caused to you by a pedestrian accident by making a personal injury claim. This is called damages in law and they typically cover both monetary and non-financial losses. In legal terms, they are referred to as economic and non-economic damages.
The essence of damages is to make you whole in the eye of the law or at least balance the harm caused to you. You can obtain damages or compensation by filing a lawsuit or laying a claim against the insurer of the negligent party depending on the circumstances of your case.
Our civil laws place a duty to act as a reasonably prudent person in our specific circumstances. Claiming damages is consequent on proof of the existence of that duty, a breach of it by the at-fault party and that the breach is a proximate cause of the injuries suffered.
Although you can undertake this process on your own, it is best done with the help of a pedestrian attorney or Fresno car accident attorney who can provide skilled legal advice.
What Compensation Can You Receive After a Pedestrian Accident?
Getting into an accident as a pedestrian can be a traumatic experience, and it's important to know what types of compensation you may be entitled to after one. Depending on the severity of the accident and the circumstances surrounding it, you may be able to receive the following types of compensation:
Medical Expenses
If you have been injured in an accident as a pedestrian, medical expenses are likely your first concern. Depending on the severity of your injuries, these expenses can range from doctor's visits to surgery or long-term physical therapy.
It is important to remember that any medical costs incurred due to the accident should be included in any settlement agreement with the other party. This includes payments for medication, doctor's visits, X-rays and scans, physical therapy sessions, hospital stays, and any future medical bills related to the incident.
Lost Wages
In addition to medical expenses, pedestrians who have been injured in accidents may also be eligible for compensation for lost wages. If you are unable to return to work or had to take time off while recovering from your injuries or undergoing treatment related to them, then this compensation can cover those losses.
Additionally, if your injury resulted in a permanent disability that prevents you from returning to the same job or performing certain tasks associated with it, then this could also entitle you to additional compensation for lost earning capacity.
Pain and Suffering
In addition to financial losses such as medical expenses and lost wages, pedestrians who have been injured in accidents may also be entitled to compensation for pain and suffering. This type of damages covers both physical pain endured because of the accident as well as emotional distress caused by it.
Pain and suffering damages can vary widely depending on the severity of the injury, but it is still worth pursuing if an individual has suffered significantly due to their injuries or the accident resulted in a wrongful death.
The Statute of Limitations for Pedestrian Accidents in Fresno
The general limitation period for personal injury claims in California is two years after the occurrence of the incident. This is applicable to Fresno Pedestrian accidents Injury claims. Failure to bring your claim within this specified period amounts may be fatal to your case.
The time does not stop counting even when you are at negotiations with insurance agents of the at-fault party. Thus, your best bet at recovering fair compensation is speaking to your attorney early enough. Having the option of a lawsuit while negotiating with insurance companies gives you some sort of leverage.
Proving Liability in a Pedestrian Accident
One of the most important steps in filing a personal injury claim is proving liability—that is, demonstrating who was at fault for the accident. Here are some important things to know and consider about legal responsibility after the accident:
The Burden of Proof
In a personal injury proceeding, the plaintiff—in this case, the injured pedestrian—has the burden of proving that the defendant is liable for damages. To prove liability in a pedestrian accident, it will be necessary to show that there was negligence on the part of the driver.
This means that they failed to exercise reasonable care while operating their vehicle, which resulted in harm to and damages. It must also be shown that this negligence was the cause of the injury sustained by the victim.
Types of Evidence That Can Help Prove Liability
When trying to prove liability in a pedestrian accident, evidence such as police reports and witness statements can be helpful. Photos taken at the scene may also provide valuable information about how events unfolded leading up to and during an accident.
Any type of documentation related to medical bills and other costs associated with an injury can help demonstrate what damages are being claimed by an injured party. Expert testimony from medical professionals or traffic safety experts may also be used to establish liability in certain cases.
Gathering all relevant evidence can help build stronger claims for pedestrians who have been injured due to another driver's negligence and are looking for compensation for their losses. An experienced pedestrian accident lawyer will know best how to use this evidence when making your case before a court or while negotiating with an insurer or other responsible party.
Speak to an Experienced Fresno Pedestrian Accidents Attorney
Our Fresno pedestrian accident attorney has sufficient experience in Fresno to effectively pursue your claim to a positive outcome. With millions of dollars as combined damages received for personal injury claims, we can confidently say our result speaks for us. Let our experienced Fresno pedestrian accidents lawyer fight for you. Book a free initial consultation with us or call (559) 201-0911 and let us discuss your case.
Request Your Free Consultation Now
Fill out the form below and we will respond immediately to help you with your questions.
Speak to our Experienced Fresno Pedestrian Accident Lawyer
Have you been injured or involved in a pedestrian accident? More often than not, these Insurance agents and adjusters are looking to shortchange or cheat you out of fair compensation for obvious business reasons. Insist on speaking with a competent Local Fresno pedestrian accident attorney before you sign any settlement offer.
We have experience with handling these offers and we can naturally estimate fair estimation after an evaluation of your claim. Our Fresno pedestrian accident attorney is ready to fight for you. Book a free consultation with us or reach out to us by placing a call to (559) 201-0911 to discuss your case.