Santa Maria Construction Accident Attorney
EXPERIENCED CONSTRUCTION ACCIDENT ATTORNEYS SERVING SANTA MARIA, CA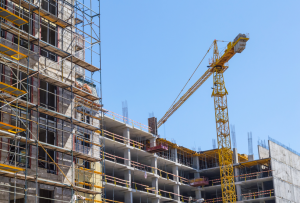 One out of every five workplace fatalities occurs in construction sites. This makes construction sites one of the most dangerous places to work. Every year, thousands of construction workers get injured and dozens of them are killed on the job. These are according to information provided by the Occupational Safety & Health Administration (OSHA). When an injury occurs, a Santa Maria construction accident attorney can help.
The reason for these accidents is not far fetched. The use of heavy machinery leaves workers more injury-prone. This is why laws have been passed to ensure that safety precautions are taken, especially in construction sites.
In defiance of these laws and safety guidelines, many employers continue to expose their workers to various hazards. A large number of accidents also happen because safety engineers and safety programs that construction companies are obligated to enact are disregarded.
There are a number of reasons these preventable accidents occur. Importantly, however, every injured worker is entitled to adequate compensation. You may need to contact a Santa Maria construction accident attorney at Roberts & Spiegel to weigh in on the options you have to seek compensation for your injuries or loss.
Is 'worker's compensation' enough compensation?
With the operation of the Workers Compensation Act, any construction worker injured on the job will be entitled to some form of compensation. This compensation often entails benefits such as weekly payments and medical expenses.
The weekly payments are based on a percentage of the worker's weekly earnings. The medical expenses also only cover the treatments considered necessary and peculiar to the specific work injury. They most often do not cover future expenses. Without a doubt, most injuries in construction sites are severe and the worker's compensation is too measly to cover the pain and suffering.
Third-party liability in construction accidents
Generally, when a construction worker is injured on the job and has received the worker's compensation, they are prohibited from suing their employer for the injury.
An injured employee may however still be able to sue under some exceptions. Importantly, an injured worker can pursue both a workers' compensation claim and a case for damages against a liable third party. If the construction accident is found to be due to the negligence of a third party, the victim may be able to recover compensation against such person(s).
Third parties may include subcontractors, architects, engineers, equipment manufacturers, and suppliers of materials. With a skilled Santa Maria personal injury attorney, all these parties may be held responsible for failing to provide appropriate safety provisions.
Recovering compensation in construction accidents
The cost of a construction accident injury is usually exorbitant. What you call a minor injury can lessen your capacity to work or even stop you from working altogether. Also, a temporary - even permanent - loss of income can make it difficult to take care of your day-to-day expenses. All these have to put into consideration when you're being compensated.
Sadly, the worker's compensation given by employers cannot be considered sufficient compensation for lost wages, medical bills, future earning capacity, and diminished quality of life. The colorful side is that if you work with an expert Santa Maria construction accident attorney, you may be able to file a claim against third parties. These third parties will also compensate you for your injuries.
The financial compensation you can recover will include:
Medical bills and rehabilitation costs,
Lost wages at work, including lost earning capacity for the future,
Emotional distress, among others.
A construction accident attorney will help you identify the third parties you can hold responsible and how to make them pay for their negligence.
Hire a Santa Maria construction accident attorney to will help with your case
Delay defeats your case. If you or your loved ones get involved in a construction accident in Santa Maria, it is advisable to get in touch with the lawyer that will get you maximum compensation. The lawyers at Roberts & Spiegel Injury Law have successfully represented people involved in construction accident cases and personal injury law for years.
The people of Santa Maria have relied on us to fight for their rights and get them their entitlements. You can get in touch with us at our office or you may also schedule an online consultation here or call us at (805) 863-9036 to speak with one of our attorneys.
Request Your Free Consultation Now
Fill out the form below and we will respond immediately to help you with your questions.
Speak to our Experienced Santa Maria Construction Accident Lawyer
More often than not, these Insurance agents and adjusters are looking to shortchange or cheat you out of fair compensation for obvious business reasons. Insist on speaking with a competent Local Santa Maria construction accident attorney before you sign any settlement offer.
We have experience with handling these offers and we can naturally estimate fair estimation after an evaluation of your claim. Our Santa Maria construction accidents attorney is ready to fight for you. Book a free consultation with us or reach out to us by placing a call to (805) 863-9036 to discuss your case.