Santa Maria Premises Liability Attorney
SKILLED PREMISES LIABILITY ATTORNEYS SERVING SANTA MARIA, CA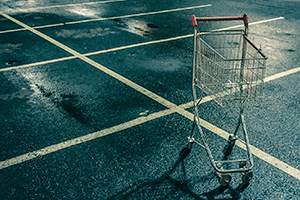 All property owners and operators in Santa Maria are expected to ensure that their premises are kept safe and in a manner that no harm will come to visitors and other individuals. This is in accordance with the obligation that has been imposed on them under California law. A Santa Maria premises liability attorney knows these laws and can help you better understand them.
Property owners are obliged to adhere to this or else they will be held liable, under the legal framework of "premises liability." If you have any questions or require clarifications on any aspect of these regulations please contact our Santa Maria premises liability attorneys for detailed explanations and clarifications on the law and how to follow the regulations.
Under these regulations, a property owner may be held liable if you sustain any injury during your visit or stay in their premises. This is true whether the property is private or commercial. It is even truer when the injury you sustained happened because of some unsafe or defective condition of their property.
Examples of Premises Liability Disputes
There is a wide range of accidents and unlawful events that can possibly constitute premises liability. Especially when you are visiting or staying on someone's property, some of them include:
Accidents from slips and falls or trip and falls
Accidents involving the swimming pool
Accidents involving dogs and dog bites
Accidents occurring in the workplace
Accidents due to negligent or inadequate security
Accidents occurring in the playground

etc.
The above list is in no way exhaustive. Generally, you should in no way suffer an injury on someone's property in whatever form.
Obtaining Adequate Compensation in a Premises Liability Case
If you or your loved one has suffered an injury on someone else's property, you may have a valid claim against the property owner. This is because the law states that property owners, agents, or tenants may be held liable for such accidents that could have been preventable on their property.
Therefore, if either you or a loved one has been injured in an unsafe property, you may be able to obtain substantial compensation. As a result, simply contact our Santa Maria premises liability lawyers and we might be able to secure the following for you from the property owners or tenants, including:
Financial compensation for your medical expenses;
Financial compensation for present loss or potential future loss of income;
Financial compensation for physical pain and suffering;
Financial compensation for mental anguish and emotional pain; as well as
Financial compensation for disability and other permanent damage and disfigurement; etc.
It's very important to have a lawyer negotiate the compensation you will get. You might have to deal with insurance companies directly and as such, they could easily pull a fast one on you. With a lawyer, you can be sure that you'll get the right compensation for your injury.
Reach out to a Professional Santa Maria Premises Liability Attorney
According to the law, you are not expected to be in danger when you are a guest on a property. It is expected that the property's owner should be able to guarantee your safety while visiting or staying over legally.
In addition, the law requires that the owner of the property should be able to guarantee the safety of trespassers as well. If you or your loved one has been injured on someone else's property, then you need to contact our Santa Maria premises liability attorneys right away.
Our highly experienced and professional Santa Maria personal injury lawyers are on hand to counsel you, represent you and help you claim the compensation you deserve. Contact us today or call (805) 863-9036 to schedule your free consultation.
Request Your Free Consultation Now
Fill out the form below and we will respond immediately to help you with your questions.
Speak to our Experienced Santa Maria Premises Liability Lawyer
More often than not, these Insurance agents and adjusters are looking to shortchange or cheat you out of fair compensation for obvious business reasons. Insist on speaking with a competent Local Santa Maria premises liability attorney before you sign any settlement offer.
We have experience with handling these offers and we can naturally estimate fair estimation after an evaluation of your claim. Our Santa Maria premises liability attorney is ready to fight for you. Book a free consultation with us or reach out to us by placing a call to (805) 863-9036 to discuss your case.