Santa Maria Wrongful Death Attorney
SKILLED WRONGFUL DEATH ATTORNEYS SERVING SANTA MARIA, CA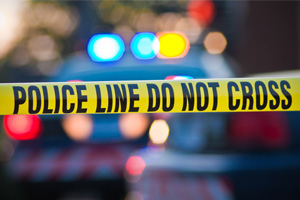 Imagine someone walking on the sidewalk and a driver runs the pedestrian over. Then, when all the dust settles, we figure out that this happened because the driver was responding to a text from his girlfriend. This is surely a sad and heart-wrenching experience that could require help from a Santa Maria wrongful death attorney.
Unfortunately, this is how a lot of wrongful deaths occur. These range from complex affairs like medical malpractice to the mundane, like slipping to one's death because someone carelessly left the water on the floor. As a matter of fact, in 2017, there were over 900,000 deaths due to medical malpractice alone. In a 2005 report, the CDC stated that there were around 46,000 motor vehicle fatalities. Quite a number of these deaths occurred as a result of driving under influence, DUI.
As a matter of fact, a victim of wrongful death may be a pedestrian, a bicyclist, or a motorist, especially in Santa Maria. In a 2012 report, 622 people lost their lives, while some sustained severe injuries as a result of a car crash in the city. Santa Maria sadly also seems to be leading the pack when it comes to wrongful deaths involving even bicyclists. It has been considered the second-worst city for crashes involving bicyclists aged 15 and younger.
These chilling stats all point to the fact that walking the streets of Santa Maria can be categorized as an extreme sport. The odds are that you or someone close to you has been a victim of the hazardous nature of Santa Maria's roads. Thankfully, there are remedies you can turn to if your loved one has been a victim of wrongful death.
What to do about a wrongful death?
First, there are only certain people allowed to file a wrongful death lawsuit in California and they include:
The deceased person's surviving spouse
The deceased person's domestic partner
The deceased person's surviving children
In case there is no surviving person in the deceased person's line of descent, a wrongful death lawsuit may be filed by any person who would be entitled to the property of the deceased. Such can include the deceased person's siblings, depending on survivors at the time of the death.
Also, considerations are made for the following people, only if they can prove that they were financially dependent on the deceased person:
the deceased person's presumed and evident spouse and children.
the deceased person's stepchildren.
the deceased person's parents.
In order to prove the death was wrongful, you must have facts to support its legal elements. In the state of California, there first must be proof that the death occurred because of a third party's neglect or wrongful act. Evidence must be given as required to fulfill the burden of proof.
The burden of proof is the degree of evidence you have to provide to convince a judge or a jury that a wrongful death really occurred. It is quite necessary to prove at least 51 percent over a 100 that the death is indeed wrongful. This is called the "preponderance of the evidence."
Damages Resulting From Wrongful Death
It would be quite difficult for you to determine the number of damages you can get from a wrongful death claim. The best way to determine the extent of damages you are entitled to is to contact an experienced Santa Maria wrongful death attorney.
The following are some of the things an attorney would consider to determine the extent of damages you're entitled to:
Funeral expenses.
The estimated amount of income and benefits the deceased person would have earned in their lifetime if the accident had not occurred.
Loss of financial support for the household.
What We Can Do As A Santa Maria Wrongful Death Attorney
Most people find it very difficult to file a wrongful death lawsuit just because of the fear of failure, and that is why we do what we do. At Roberts & Spiegel Injury Law our lawyer boast years of experience and in wrongful death cases. You can contact us by calling (805) 863-9036 today.
Request Your Free Consultation Now
Fill out the form below and we will respond immediately to help you with your questions.
Speak to our Experienced Santa Maria Wrongful Death Lawyer
More often than not, these Insurance agents and adjusters are looking to shortchange or cheat you out of fair compensation for obvious business reasons. Insist on speaking with a competent Local Santa Maria wrongful death attorney before you sign any settlement offer.
We have experience with handling these offers and we can naturally estimate fair estimation after an evaluation of your claim. Our Santa Maria wrongful death attorney is ready to fight for you. Book a free consultation with us or reach out to us by placing a call to (805) 863-9036 to discuss your case.