Santa Maria Product Liability Attorney
SKILLED PRODUCT LIABILITY LAWYER SERVING SANTA MARIA, CA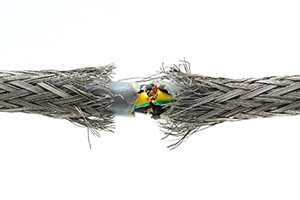 It is common knowledge that many manufactured products malfunction periodically. However, these product defects often result in significant personal injury and/or economic loss as well. Most people who buy products do so in good faith that the manufacturers and sellers have adhered to common safety rules and precautions before offering the product to the general populace. Our Santa Maria product liability attorney knows how to handle defective products and can help you.
Our Santa Maria product liability attorney is on hand to help you calculate the exact financial consequence of product defects and malfunctions in your case. We will make sure you receive the full compensation that you deserve.
Sometimes, product liability injuries occur as a result of defects in the design of the product, or from defective manufacturing processes. The following include some of the grounds for product liability cases in Santa Maria:
When the product malfunction results in harm done to a consumer;
When the product liability occurred as a result of the negligence of the manufacturer, designer, and /or the promoters;
Failure to correct product errors before distribution; and
Lack of any label, warning, or visual indication about important product details.
Examples of injuries associated with product liability
Product liability cases can arise over defective cars and car parts which can lead to car accidents. Injuries can occur when one or more parts of the vehicle are not working properly. It can also happen due to lead poisoning resulting from old plumbing in old buildings. Medical equipment can also give off faulty readings, and many more. The following are the general categories of injuries leading to product liability.
How our Santa Maria product liability attorney handles manufacturing defects
Manufacturing defects are a major cause of product liabilities that occur when the product is in use. This means that certain products were not manufactured according to the relevant specifications. In the end, these products still find their way to unsuspecting end-consumers.
Product liability from design errors
These are defective products resulting from failure to manufacture in line with the required specifications. This does not happen as often as the other type. However, when these errors do occur, they tend to cause more harm and have a higher impact on society. It's actually harder to assign blame in court when this occurs.
Product liability resulting from a lack of warnings or proper labels
Even when products have been well-designed and properly manufactured, the manufacturers are still required to attach labels or warnings about the harmful features of their products. They also have to include a detailed list of things that can go wrong and things to avoid.
In cases where manufacturers fail to properly communicate the dangers associated with their products and certain (preventable) things go wrong resulting in harm or injury, you may have a viable claim for product liability.
Contact our professional Santa Maria product liability attorney
At Roberts & Spiegel Injury Law we have highly competent product liability attorneys who are committed to ensuring you get the best representation possible. Our aim is to ensure we maximize your chances of success, stopping at nothing to fight for the rights and results you deserve.
Do contact our highly skilled and resourceful team of experienced product liability advocates. Our team will help you determine the party(ies) to be held responsible, the medical care you will be needing, the compensation you require, and we will prevail on insurance companies for payments on your behalf.
Contact us online or give us a call right away at (805) 863-9036 today.
Request Your Free Consultation Now
Fill out the form below and we will respond immediately to help you with your questions.
Speak to our Experienced Santa Maria Product Liability Lawyer
These Insurance agents and adjusters are always looking to shortchange or cheat you out of fair compensation for obvious business reasons. Insist on speaking with a competent Local Santa Maria product liability attorney before you sign any settlement offer.
We have experience with handling these offers and we can naturally estimate fair estimation after an evaluation of your claim. Our Santa Maria product liability attorney is ready to fight for you. Book a free consultation with us or reach out to us by placing a call to (805) 863-9036 to discuss your case.