Santa Maria Slip and Fall Accidents Attorney
EXPERIENCED SLIP AND FALL ACCIDENT LAWYERS SERVING SANTA MARIA, CA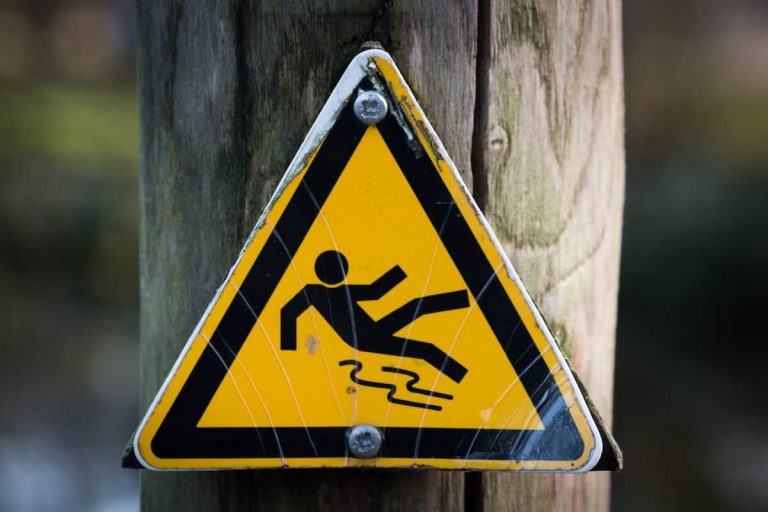 All over the United States of America, the CDC has estimated that almost 20,000 people suffer from injuries and complications associated with slip and fall accidents yearly. An alarming majority of these cases ultimately result in death. Santa Maria residents also experience their fair share of these slip and fall injuries and, sometimes, wrongful death. The negligence of employees, business owners, and agents of businesses in Santa Maria has led to its fair share of accidents. You might find the legal help of a Santa Maria slip and fall accident attorney helpful if you have an injury.
Like the national estimate, an alarming majority of the Santa Maria slip and fall accidents also result in death. If you, or any loved one, have been involved in a slip and fall accident, you may not be able to determine your rights and potential financial compensation for your medical or other costs.
All you have to do is contact our Santa Maria slip and fall attorneys and we will help you seek and obtain appropriate damages to cover your financial losses.
Important steps to take when you've just experienced a slip and fall injury
Slip and fall injuries are often classified differently based on the magnitude of the fall and the resulting injury(ies) or fatalities. In order to help you, we have outlined some of the first few things you need to consider and do immediately after you slip and fall.
Your first priority after experiencing a slip and fall injury is to seek professional medical help. Do not assume anything, even when you don't initially feel pain in certain areas. We certainly advise that you accept first aid and then visit the nearest hospital for proper treatment.
At the hospital, you should also complete formal documentation of your injuries. This document is of paramount importance and will determine the amount of compensation you can claim subsequently.
The next big step you need to take is to file an incident report with the establishment where the slip and fall accident took place. The management of such property will also be required to make a copy of the incident or report number available to you as well.
It is also important for you to note as many things as possible in the form of evidence about the circumstances that caused the fall. There have been cases where slip and fall accidents occurred because of improperly arranged objects that tripped unsuspecting visitors or spilled oil or liquids on the floor which caused people to fall, you get the idea. Try as much as possible to note as much as you can about the details of the case and take pictures or make video recordings on your phone if possible.
Finally, you must contact, and seek counsel from, a qualified and experienced Santa Maria slip and fall injury lawyer to help you articulate your case properly. The lawyer will also help you take the next steps necessary to get the compensation you deserve.
Seek compensation by getting in touch with a qualified Santa Maria slip and fall attorney
There are many things to consider when seeking slip and fall injury compensation in Santa Maria. These costs include:
The cost of the initial medical diagnosis and treatment of the injuries that resulted from the fall.
The secondary or recurring costs of ongoing healthcare and rehabilitative therapy

.

The associated cost of possible loss of income as a result of the injury impairing your capacity to earn at the moment.
The potential economic loss of capacity to earn future incomes.
The availability of evidence to justify awarding punitive damage.
The availability of insurance coverage.
A Santa Maria slip and fall attorney will ensure that they cover the above and many more when demanding your compensation.
Contact a Santa Maria Slip and Fall Accidents Attorney
Take the step to reach out to our Santa Maria slip and fall injury attorneys right away to get favorable compensation. Contact us today for a free initial consultation at Roberts & Spiegel Injury Law. Call our number at (805) 863-9036 or visit our online platforms to make an appointment to talk with an experienced lawyer about your case and your needs.
Request Your Free Consultation Now
Fill out the form below and we will respond immediately to help you with your questions.
Speak to our Experienced Santa Maria Slip and Fall Lawyer
Have you or a loved one been injured or involved in a slip and fall accident? More often than not, these Insurance agents and adjusters are looking to shortchange or cheat you out of fair compensation for obvious business reasons. Insist on speaking with a competent Local Santa Maria slip and fall attorney before you sign any settlement offer.
We have experience with handling these offers and we can naturally estimate fair estimation after an evaluation of your claim. Our Santa Maria slip and fall attorney is ready to fight for you. Book a free consultation with us or reach out to us by placing a call to (805) 863-9036 to discuss your case.