Santa Maria Pedestrian Accident Lawyer
EXPERIENCED PEDESTRIAN ACCIDENT LAWYERS SERVING SANTA MARIA, CA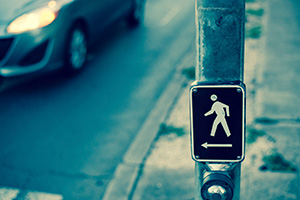 There are many reasons why there is a relatively high number of Pedestrian accidents in Santa Maria. Some of these include the fact that some of the roads are poorly maintained, with inadequate lighting, and a number of defective signals. A Santa Maria pedestrian accident lawyer understands that everyone is human and sometimes things are not marked properly or done correctly, however, these actions can lead to detrimental results.
If you are involved in an accident as a pedestrian, contact a qualified pedestrian accident attorney as soon as possible. When pedestrians are hit by motor vehicles, the occupants of the vehicle are covered by two tons of steel. On the other hand, the pedestrian has just been hit by two tons of steel at high speed. So, it's quite obvious to state that in these accidents, the pedestrian suffers more injury, or may even die.
To make things worse, a high percentage of pedestrian accidents occur as a result of negligence on the part of the driver. A lot of this results from a failure to respect the pedestrian's right. For instance, a much higher percentage of pedestrian accidents take place at marked crosswalks than unmarked crosswalks. The reason is that motorists are expected to stop when pedestrians are at a crosswalk, but many motorists do not stop, resulting in catastrophic accidents.
If you or any loved one has been a victim of this negligence, a Santa Maria pedestrian accident lawyer will help you get relief. Our qualified team of attorneys fully understand the gravity of the situation and will work hard to ensure that you get the adequate compensation you deserve.
Some Very Common Pedestrian Accidents in Santa Maria
Pedestrian accidents in Santa Maria come in many shapes and sizes. Here are some of the scenarios that result in a pedestrian accident:
Pedestrian accidents involving drunk drivers or drivers under the influence;
Pedestrian accidents involving car accidents

from drivers who were distracted;

Pedestrian accidents involving shared liability;
Pedestrian accidents involving children;
Pedestrian accidents resulting in catastrophic injuries;
Drivers driving while feeling exhausted and/or drowsy;
Pedestrian accidents resulting from disregard for traffic lights and signs;
Pedestrian accidents resulting from "failure to yield;"
This is just a portion of the types of pedestrian accidents that can occur.
Dealing with Insurance Companies
One of the many reasons why it is very important to contact our pedestrian accident attorneys in Santa Maria is because it's not in your best interest to deal directly with insurance companies.
Insurance companies do not just yield when a claim is made. Their knee-jerk reaction is to dispute the claim, no matter how strong or compelling you might have thought your case was. They stand to gain a lot more benjamins if they don't pay you. So, it's in their best interest to leave you stranded.
Seeking Compensation for Pedestrian Accidents
In addition to wrongful death and severe injuries, pedestrian accidents can also cause a severe emotional, physical, and significant financial burden on the victim.
If that is you, the driver who hit you or someone close to you can be compelled by law to pay you the compensation to cover the resulting medical bills, lost wages and other damages.
You do not have to worry whether or not the insurance company will honor your claim or dispute it. As long as you have us in your corner we will ensure you receive the best compensation possible
Contact Our Experienced Santa Maria Pedestrian Accident Lawyer for the Help You Need
At Roberts & Spiegel Injury Law, our legal counsel will ensure you obtain the highest compensation that you deserve. Go ahead and contact our firm online or at (805) 863-9036 to schedule a free consultation. Our offices are located in downtown San Luis Obispo, Fresno and Santa Maria.
Request Your Free Consultation Now
Fill out the form below and we will respond immediately to help you with your questions.
Speak to our Experienced Santa Maria Pedestrian Accident Lawyer
Have been injured or involved in a pedestrian accident? More often than not, these Insurance agents and adjusters are looking to shortchange or cheat you out of fair compensation for obvious business reasons. Insist on speaking with a competent Local Santa Maria pedestrian accident attorney before you sign any settlement offer.
We have experience with handling these offers and we can naturally estimate fair estimation after an evaluation of your claim. Our Santa Maria pedestrian accidents attorney is ready to fight for you. Book a free consultation with us or reach out to us by placing a call to (805) 863-9036 to discuss your case.