Santa Maria Head and Spinal Injury Lawyer
EXPERIENCED HEAD AND SPINAL INJURY ATTORNEYS SERVING SANTA MARIA, CA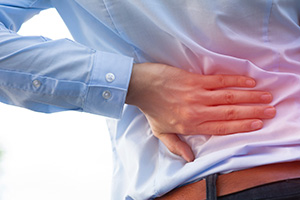 Head and spinal injuries are one of the most traumatic experiences a person can go through. The effects of these severe injuries can be long term and can sometimes lead to loss of life. Even when they don't lead to death, they can require extensive treatment that can last for a lifetime. The scariest and devastating part of a head or spinal injury is that its long-term effects can completely alter the course of a person's life. Millions of Americans suffer from head or spinal injury every year, which leads to 50,000 fatalities and about 235,000 hospitalizations. Because they happen so often, retaining a Santa Maria head and spinal injury lawyer can help you receive the compensation you rightfully deserve.
Head and spinal injuries usually occur as a result of an accident. Trauma to the brain or spinal cord can occur as a result of workplace accidents, slips and falls, motor vehicle or motorcycle accidents. These injuries are usually a result of the negligence of an individual or organization.
If you or a loved one has sustained a head and spinal injury in Santa Maria, you need to contact an experienced Santa Maria head and spinal injuries attorney as soon as you can. An experienced attorney can help you get compensation for your injuries caused by the negligent or reckless actions of another person.
Our Santa Maria head and spinal injuries attorney at Roberts & Spiegel Injury Law are experts at what they do. They have years of experience under their belt and they are ready to fight for using every available resource at their disposal. We have helped many residents of Santa Maria to turn their cases around and recover compensation for their injuries.
If you have been involved in a Santa Maria head and spinal injury, contact a qualified attorney for swift and thorough representation.
How do head and spinal injuries happen in Santa Maria?
In Santa Maria, head and spinal injuries can happen as a result of any of the following:
Vehicle accidents
Sports injuries during high impact sports such as boxing, basketball, baseball or football
Violent incidents such as physical abuse
Alcohol or drug abuse
Medical negligence. This could be due to surgical errors, negligence during pregnancy or birth and the negligent medical treatment of meningitis and encephalitis.
Shaken baby syndrome. This is a serious brain injury that results from forcefully shaking an infant or toddler. It can result in permanent brain damage or death.
The most difficult thing about head and spinal injuries is that they not only affect the lives of its victims but also affects the lives of the victim's loved ones and those closest to him or her.
A head or spinal injury can affect both physical and cognitive abilities. An injured person will often need rehabilitative therapies such as speech therapy, psychiatric therapy, physiotherapy, and/or occupational therapy, etc. in order to attain significant recovery landmarks on the way to maximum recovery.
Nobody deserves to take on this burden after the negligent or careless actions of another. If you or a loved one suffered a head or spinal injury due to someone else's actions, our Santa Maria head and spinal injuries attorneys can help you recover just compensation.
Getting compensation for your head and spinal injuries
Living with head and spinal injuries can be filled with complications and it usually comes with a lot of expenses. Getting compensation for your injury is hinged on a lot of factors and some of them include the severity of the injury, how you sustained the injury and who is at fault. But you can be sure to file for damages and get compensation.
There is, however, one thing that can affect your compensation and that is if you are found partially to blame. This is because California operates a "comparative fault" system which loosely translates that if you are 30% to blame, you'll only receive 70% of the compensation you filed for.
Regardless of what your unique situation may look like, there is still hope that you would at least recover some form of compensation. We at Roberts & Spiegel Injury Law make sure that you have a complete understanding of your rights and options.
Contact our Santa Maria head and spinal injury lawyer for legal aid
If you have sustained head and spinal injuries in Santa Maria, contact us at Roberts & Spiegel. We will fight for your rights and ensure that you get just compensation. You can reach us at (805) 863-9036.
Request Your Free Consultation Now
Fill out the form below and we will respond immediately to help you with your questions.
Speak to our Experienced Santa Maria Head and Spinal Injury Lawyer
More often than not, these Insurance agents and adjusters are looking to shortchange or cheat you out of fair compensation for obvious business reasons. Insist on speaking with a competent Local Santa Maria head and spinal injury attorney before you sign any settlement offer.
We have experience with handling these offers and we can naturally estimate fair estimation after an evaluation of your claim. Our attorneys are ready to fight for you. Book a free consultation with us or reach out to us by placing a call to (805) 863-9036 to discuss your case.